You are here

You are here:
Home > DBRECOVER FOR Oracle(formerly PRM-DUL)
DBRECOVER FOR Oracle(formerly PRM-DUL)
DBRECOVER FOR Oracle(formerly PRM-DUL) is professional utility to recover oracle database (Oracle Data Unloader DUL-like tool)

Buy PRM-DUL Enterprise Edition https://www.dbrecover.com/product-page/dbrecover-for-oracle 
please contact us : Email service@parnassusdata.com Phone: +86 13764045638 
PRM-DUL is an oracle database unloader ( db disaster recovery software) , developed by Parnassus Data Inc. for oracle database recovery.  oracle-dul-prm can work on damaged file systems, asm diskgroup and data files. Even if oracle data dictionary lost, PRM can also scan and recover dictionary based on inconsistent SYSTEM.DBF tablespace backup. PRM can support most of oracle database functionalities for example, cluster, lob, and partition. PRM-DUL is available as a service or as a product. www.parnassusdata.com
PRM-DUL is written in java , it supports most of operation system like : AIX , Solaris , HPUX , Linux (RedHat, Centos, Oracle Linux, Suse) and Windows. 
PRM For Oracle Database 3.1 GUI: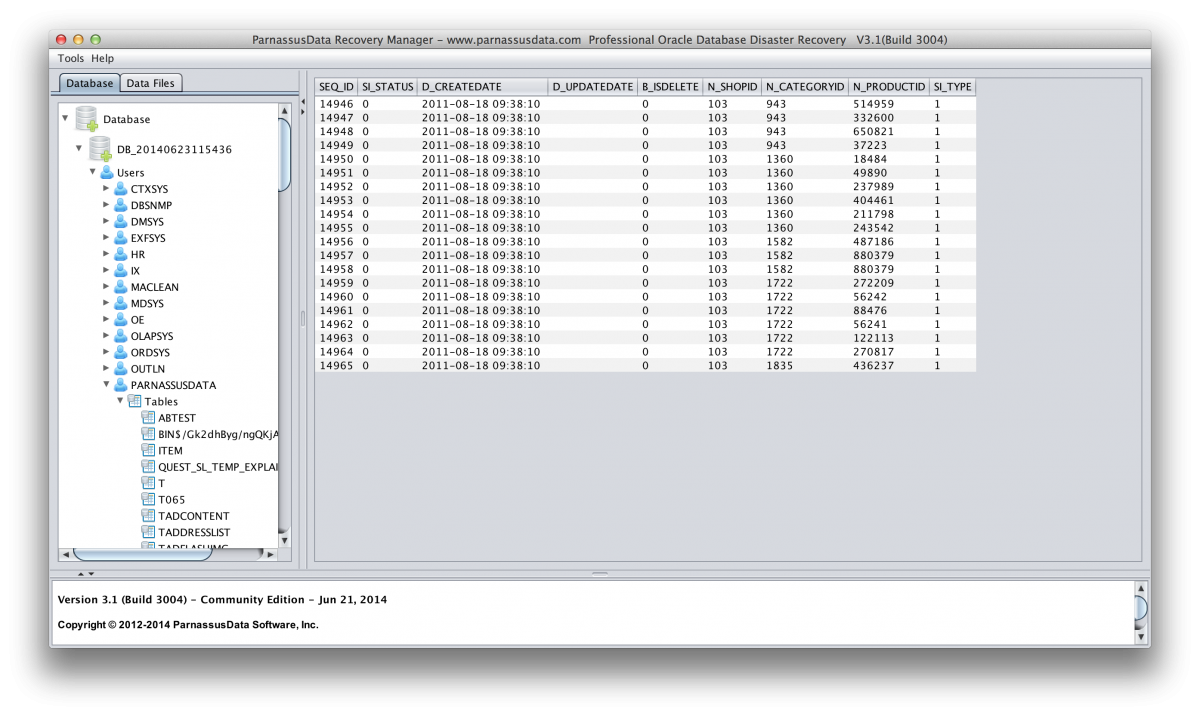 PRM supports Oracle database which starts from 9i, 10g, 11g 12c 18c 19c.
User may fail to recover data from media failure or human mistake . Only left inconsistent datafiles that are not readable for Oracle database. Many dba did not realize that the data is still usable, but just cannot be read by Oracle instance. PRM is that kind of tool, which can read the data direct from disk or file system without Oracle Instance.
PRM can work on damaged file systems, ASM DiskGroup and data files. Even if Oracle data dictionary lost, PRM can also scan and recover dictionary based on inconsistent SYSTEM.DBF tablespace backup. PRM can support most of Oracle database functionalities for example, cluster, lob, and partition.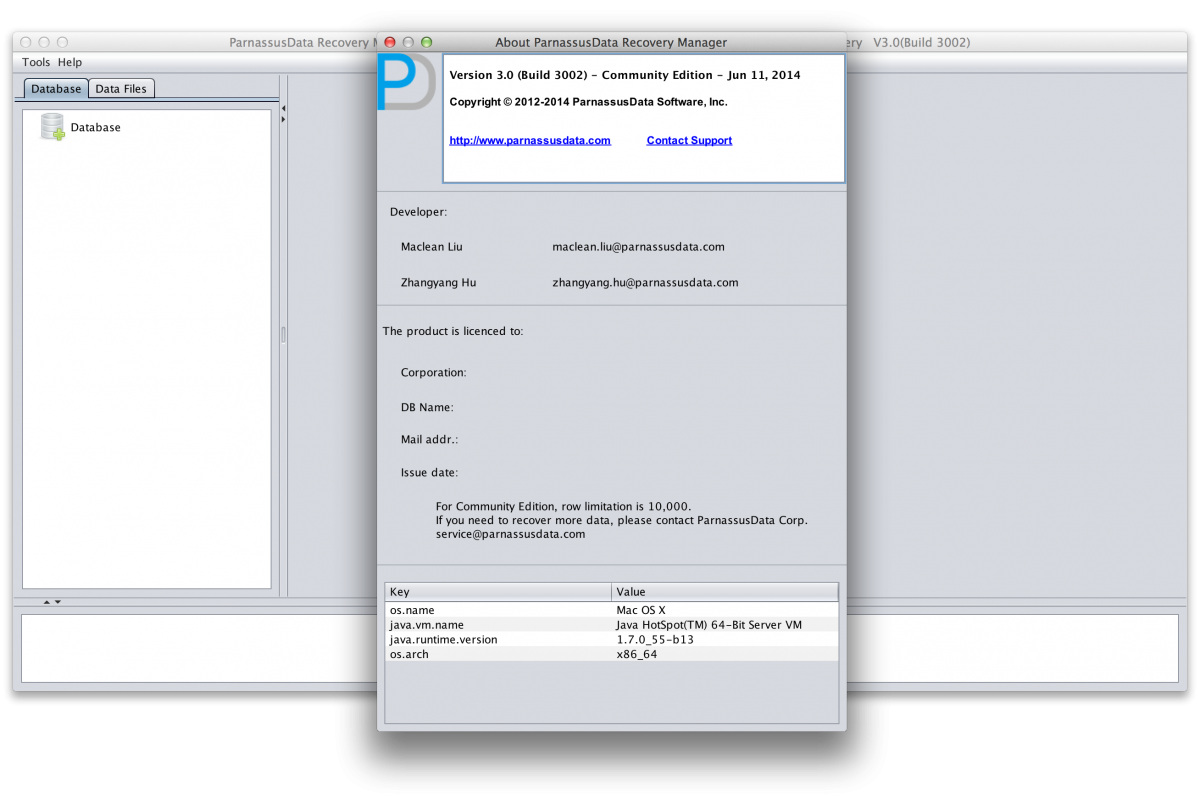 highlight
java gui interface, very easy to use

works with aix, solaris, hpux, linux and Windows

high performance and reliable

supports most of data structure, including blob clob nclob

supports asm storage

optimized table recovery from truncated table.

supports oracle 11g new lob structure: securefile lob

supports oracle 12c pluggable database cdb/pdb
Limitation
securefile lob with encryption or compression

label security

encryption

cell asm disk on exadata
Why PRM-DUL is necessary?
Isn't RMAN enough for ORACLE database recovery? Why developing PRM for Oracle recovery?
In modern growing IT systems, database size is growing geometrically. Oracle DBAs are facing the problem that disks are insufficient for full backup, and tape storages take much more time than usual expectation.
Truth been told, "Database, backup 1st" is the first lesson for DBAs, however that fact is : backup disk not sufficient, storage not on time, even the backup image does now work.
In order to solve the above problems, PD Recovery Manager integrates the algorithm in Oracle database data structure, boot process which can solve system table lost, data dictionary error, and storage corruption impaction. In addition, it can also recovery the data from Truncate/Delete mistake.
No matter you are a professional DBA or new fish in Oracle world, you can master this user-friendly tool immediately. PRM is easy to install and use. You don't need to have any Oracle deep knowledge or skill in scripts, but just click-by-click finishing all recovery process.
Comparing the traditional recovery tool like Oracle DUL that is an Oracle internal tool and only for Oracle employee usage. PRM can be use for any kind of IT professionals or geeks. It saves time, decreases the recovery failure, and cuts down the total cost of enterprise.
There are 2 modes for data recovery:
By traditional way, data has to be extract to text file and then insert to new DB by SQLLDR tools, which takes double time and occupies double storage size.
ParnassusData Recovery Manager integrates data bridge function, which can extract data from original source and insert into new destination without any inter-media. This is a truly time and storage saver.
Oracle ASM is becoming popular in enterprise database implementation, due to its advantage in high performance, cluster support, and easy administration. However, for many IT professionals, ASM is a black box. Once ASM occurs error in DiskGroup mounting, it means that all data is locked in ASM. In this circumstance, without PRM, only senor Oracle experts can fix ASM internal structure, which is also a problem for oracle normal user.
PRM now can support  two kinds of ASM data recovery:
Once Disk Group cannot MOUNT, PRM can read metadata, and extract ASM file from Disk Group
Once Disk Group cannot MOUNT, PRM can read ASM file and extract data, which supports data export, and data bridge 2 modes